Unique SSV DN125 and DN150
The Alfa Laval Unique SSV DN125 and DN150 Valves are versatile and reliable pneumatic single seat valves with a single contact surface between the plug and the seat to minimizes the risk of contamination. With a modular, hygienic design, the single seat valve meets the highest process demands in terms of hygiene and safety. Few moving parts ensure high reliability and low maintenance costs. A wide range of optional features enables customization to specific process requirements.
For large size installations in specific areas of your plant where size matters
Cost effective and versatile
Easily handles highly viscous fluids and large particles
Durable, long-lasting construction
Compliant with 3-A and hygienic standards
The Alfa Laval Unique SSV DN125 and DN 150 is designed for use in a broad range of hygienic applications across the dairy, food, beverage, brewery and many other industries.
Versatile and reliable single seat valve
Alfa Laval Unique single seat valves (SSVs) are robust and reliable pneumatic seat valves that are supremely reliable and versatile.
Modularity provides cost-effective and nearly endless possibilities for purpose-built seat valves that meet high standards of hygiene. Configure the Unique SSV valve bodies, plugs and actuators to meet virtually any requirement.
Superior valve process safety
The Unique SSV range is built on a proven modular platform used on more than a million valves in service worldwide. Pressed from a single stainless steel disc, the valve body is extremely strong and durable, thus ensuring production safety. The enhanced performance of the actuator makes operation safer and more efficient.
Greater valve durability
To ensure high sealing quality, the Unique SSV range features defined compression of the O-rings with metal-to-metal contact between plug and seat. This significantly reduces wear and extends valve service life. The standard Unique SSV is supplied with a semi-maintainable actuator that has a five-year warranty.
Low total cost of ownership
Thanks to its straightforward, reliable design, the Unique SSV range provides long service life, reduced product loss, greater product safety and more processing uptime. Few moving parts reduce service requirements and inventory costs. More effective CIP procedures with reduced cleaning cycles and, subsequently, the reduced use of cleaning fluids, water and utilities also contribute to the Unique SSV's low total cost of ownership.
Product benefits
Cost-effective
Nearly endless possibilities
The valve body is extremely strong and durable
Construction
The Alfa Laval Unique SSV range consists of one, two or three valve bodies, plug, sealing, actuator and clamp ring.
Operating principle
The Alfa Laval Unique SSV is an air-operated seat valve that is remotely operated by means of compressed air. The valve generally has two working ports for air supply in and for process air supply; for changeover valves, a third port is required.
Options
Fully maintainable actuator
Product wetted seals in HNBR or FPM
Valve sensing and control devices, incl ThinkTop, ThinkTop Basic and IndiTop
Fittings in accordance with required standard
360° видео клипове за сервизно обслужване и поддръжка
Едноседлови клапани против смесване Alfa Laval Unique – подлежащ на поддръжка изпълнителен механизъм
Едноседлови клапани против смесване Alfa Laval Unique – смяна на втулката на изпълнителния механизъм
Едноседлови клапани против смесване Alfa Laval Unique – навлажнявани от продукта уплътнения
Едноседлови клапани против смесване Alfa Laval Unique – смяна на навлажняваните от продукта уплътнения
Part of a broad valve range
Alfa Laval offers a comprehensive range of valves intended for hygienic applications in various industries including dairy, food, beverage,home care, personal care, biotechnology and pharmaceuticals:
For a broader valve range, explorer the different Alfa Laval valves: ball valves, butterfly valves, control/check valves, diaphragm valves, double seal valves, double seat valves, regulating valves, safety valves, sample valves and shutter valves.
Спестявайте вода с ThinkTop
Направете нещо добро за околната среда и спестете до 95% течност за CIP, когато почиствате вашите клапани. Иновации като сензорни и контролни модули ThinkTop правят използването на ресурсите по-ефективно, като същевременно запазват хигиената на процеса. Добавете ThinkTop към вашите клапани, за да оптимизирате процесите си.
Десет топ съвета – вентили
Тук ще намерите съвети и видеоматериали с процедури за обслужване, за да видите как да поддържате хигиенните вентили в оптимално състояние
За хранително-вкусовата промишленост
Хигиенното оборудване на Alfa Laval комбинира висока производителност и внимателна обработка, за да запази деликатните хранителни съставки. Поддържа синхрон с тенденциите в хранително-вкусовата промишленост и решава четири основни задачи: доставяне на хранителни продукти на потребителите на конкурентна цена, извличане на максимума от суровините, намаляване на отпадъците и емисиите и доставяне на безопасни и хигиенични хранителни продукти.
Продуктов каталог
Най-нова онлайн версия на "Наблизо". Новите функции на английски език включват: интегриране по всяко време, превключване между каталози на продукти и резервни части, копиране на артикулни номера, функции за помощ и обратна връзка и опция за изтегляне на pdf за офлайн употреба.
Портал за компютърно проектиране (CAD)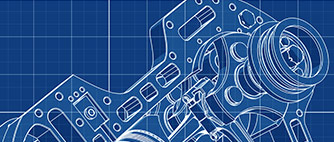 Изтеглете продуктовите модели в неутрален или директен CAD файлов формат. Също така е възможно да изтеглите 3D PDF файлове.
Анимации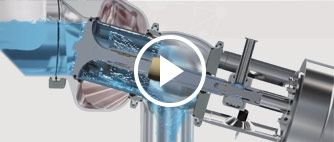 Посетете сайта за анимации и разгледайте отвътре даден продукт, за да видите и разберете как функционира.